How to Style a Blazer in 4 Winter Ways
Hi, everyone!
Earlier this year, I bought a nice blush pink striped blazer from Free People. It's the perfect spring piece in my opinion, but I couldn't wait for warmer days to wear it. So I decided to style it the winter-way by adding pieces over and under it! If you've read my post on ways I re-style one coat, then you know how much I like playing around with layering!
Check out some of the looks I've put together:
Look No. 1: All Black for a Pop of Pink
The first look was worn during #NYFW last month. I wore a black lace camisole, a black fur vest over the blazer, and paired it with black leather pants. I kept everything black to allow the pink blazer to pop! I also decided to wear my blush sparkly wedding heels from Jimmy Choo to echo the pink tones of the blazer.
Look No. 2: Pink on Pink with a Waterfall Collar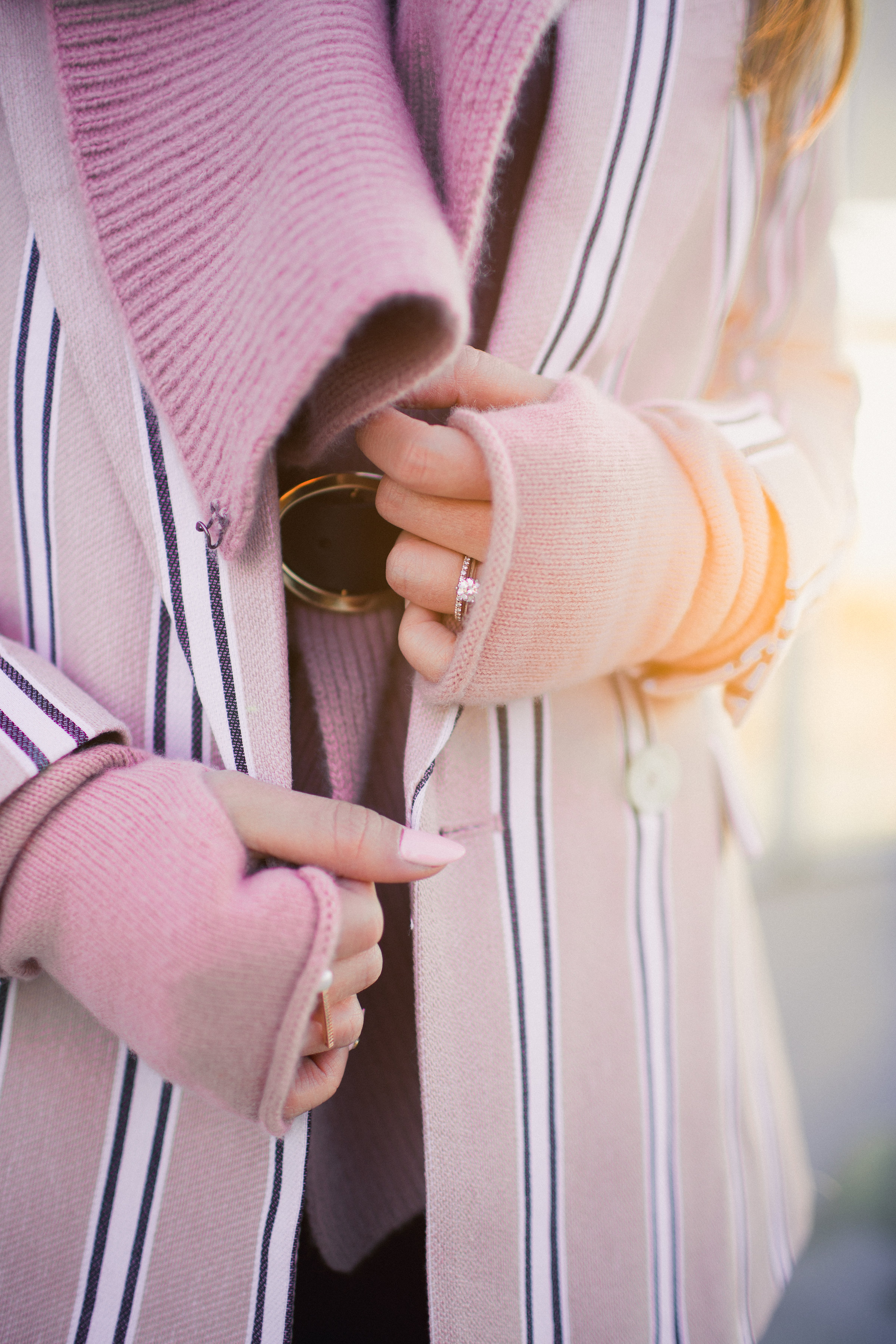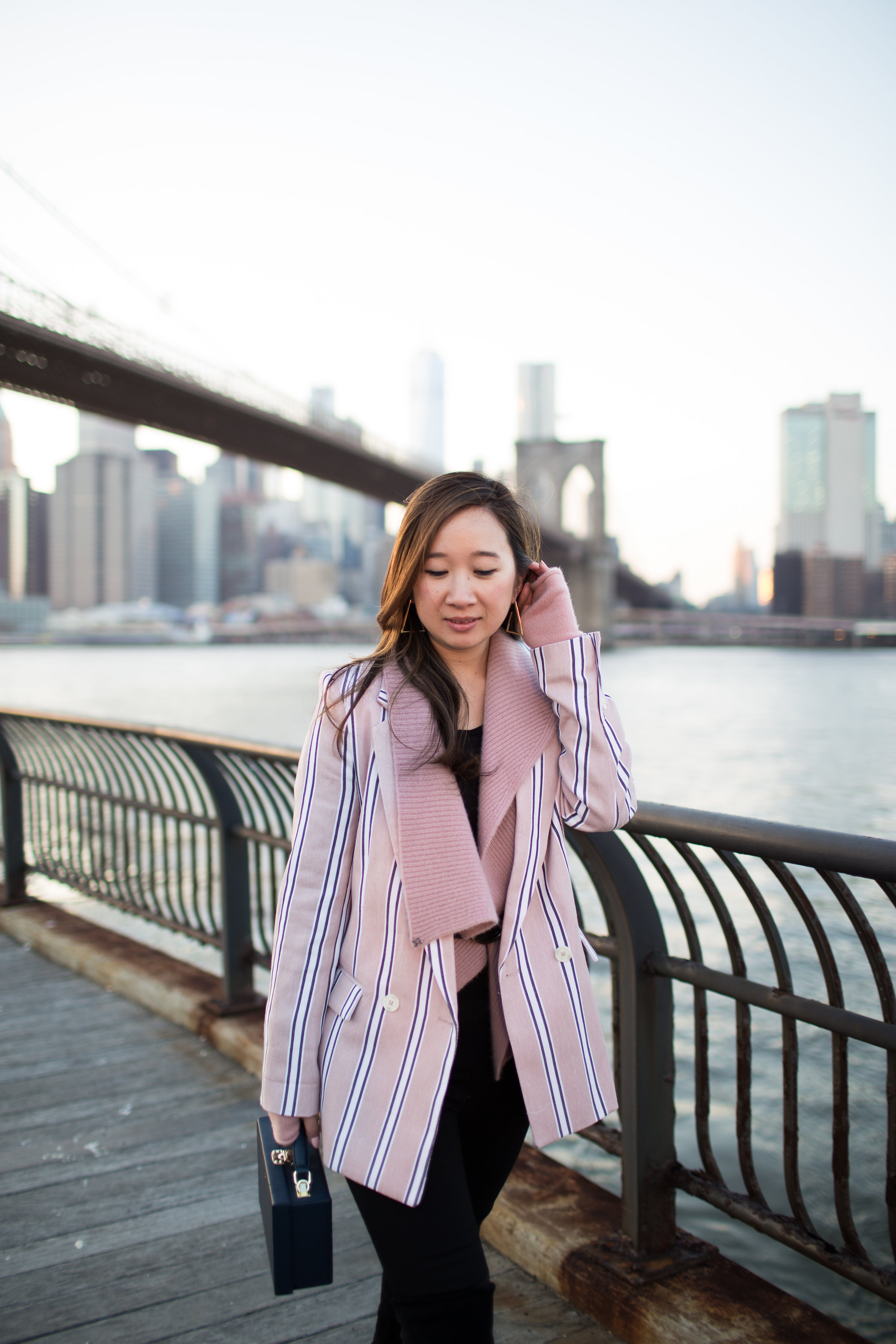 For the second look, I'm staying warm with Uniqlo's heattech t-shirt and a cashmere cardigan under the blazer. I picked this cardigan because of the waterfall collar, which allows me to overlap it over the blazer and show off my layers. I belted the cardigan so it would stay closed, keeping my body warm. When my hands are getting cold, I slip on my pink fingerless gloves from Naadam.
Look No. 3: Pink on Pink and an Extra Layer
This is technically more like a Look No. "2.5" because I'm simply adding another layer to my previous look. This is for those even-colder days when you really need a windbreaker. I chose a classic trench coat because you can never go wrong with that!
Look No. 4: Dressing It Down in Jeans
This look is more casual. I'm able to show off the blazer as a winter outerwear thanks to my mega-warm yak down sweater from Shokay. I'm not a big fan of turtlenecks because they suffocate me, but this sweater has a very loose turtleneck design that allows it to hang. Plus, the material is so soft and non-itchy, so it doesn't bother me in any way. I love the combination of wearing pink with baby blue, so I paired it with light blue jeans.
Which one out of the 4 is your favorite look? Leave a comment below and let me know!
Thank you for reading!
Love,
Tricia Chen
Tricia Chen is co-founder of Key To Radiance. She loves having fresh flowers in her apartment, putting on face masks, savoring cupcakes and a daily cup of grande almond latte. She works in PR and Marketing, and is currently based in New York.
Skin Type: Combination skin with an oily T-zone area (forehead and nose). Changes in climate, diet and/or lack of sleep irritates skin and causes inflammation, which then leads to large pores. High moisture level required on dry cheeks.