Take a Closer Look at My #NYFW Outfits (Part 2)
Still can't believe #NYFW is already over!
Last week, I featured the first 4 of my looks from New York Fashion Week (click here to see). And in this post, I'm sharing the remaining 4 outfits I wore to the shows I attended this season!
Fifth Look
I started Day 4 of fashion week getting my makeup done by Chanel Temple, resident makeup artist at Hourglass Cosmetics. I was so in love with the makeup, and really impressed with how long it lasted. Even in the rain, it stayed intact until my last show of the day.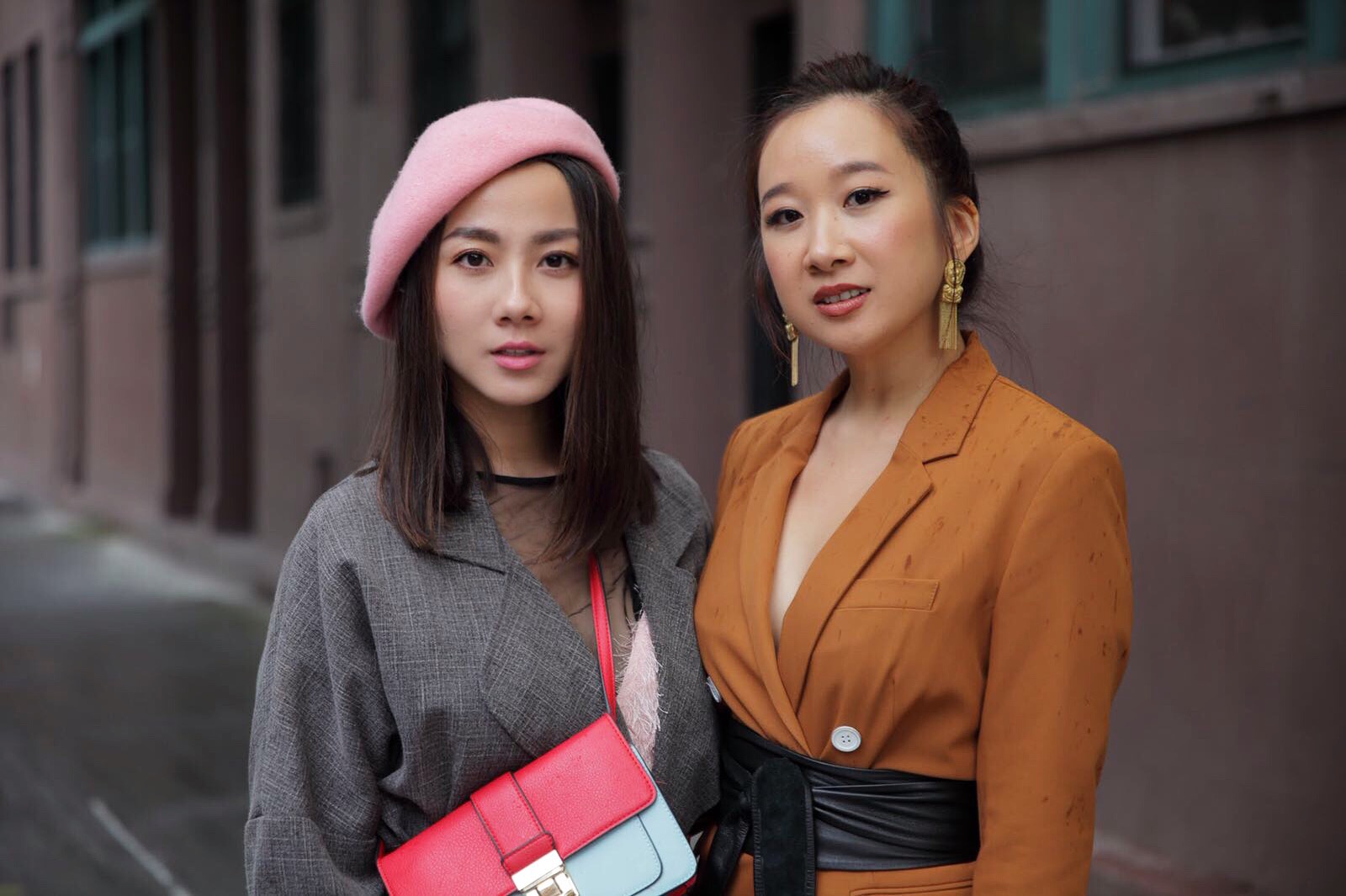 My makeup was done by Chanel Temple, resident makeup artist at Hourglass Cosmetics.
Because it was rainy and a bit chilly that day, I decided to wear a orange-tanned suit jacket (similar one here). I styled it with a layered skirt from Keepsake the Label (similar one here) and paired the outfit with Tory Burch suede boots.
In order to avoid flat hair midday, I wore my hair up as a beady ponytail (which got mentioned on The Zoe Report's NYFW best street style looks).
Seventh Look
On Day 5 of fashion week, I didn't get a chance to take a shot of my #OOTD because it was raining so hard, and I spent most of my time backstage at Zero + Maria Cornejo. So this look is actually on Day 6 of fashion week!
The main piece of my seventh outfit is a tulle dress by Jill Jill Stuart; the dress is so twirl-worthy and I was in love with the ruffle details along the shoulders. Since I needed my waistline to be defined, I used a silk scarf as a belt (and also spontaneously decided to add a floral crown I got at an event earlier that day). I paired the dress with silver booties I received as a gift from Minna Parikka.
In order to echo the silver shoes, I styled the look with a silver pouch by a new brand called Jeff Wan (you can use happilyeverstyle15 to get 15% off your order). I actually went to a cruise dinner hosted by Jeff and his team in my next look! #WanGang
Before I went off to see the shows of the day, I stopped by the Original Minerals salon for a blow dry. Out of the many hair salons I've been to, this is definitely one of my top 3. Everyone is so friendly; I never felt so comfortable at a hair salon before; some places are just a bit intimidating, you know? But not here! And the space is so secluded and intimate, and really nicely decorated with a chic, urban vibe!
Eighth (And Final) Look
Last, but not least, my eighth look from this season features a power suit from Topshop! This is probably one of my all-time favorite outfits. I love it because the color of the plaid lines is a cute and rare combination of pink and maroon, and the cut fit me so well! For a pop of color, I styled the outfit with a red handbag, also from Jeff Wan.
My makeup was by Nick Fait, lead artist at Charlotte Tilbury. The brand is known for the 10 iconic looks, and I picked the one called The Rock Chick. The look features smoky eyes and nude lips, but both Nick and I decided to add color to my lips instead! I learned so much about the brand and some makeup tricks from the 90-minute makeover session with Nick. It was such a fun experience!
I want to also highlight my beautiful and unique earrings! They're from a brand called SH.N, founded by a Persian designer Shokoufeh Nazemian, whom I recently met at an event for emerging designers. Shokoufeh gets her inspiration from nature and the rich Persian culture, but I told her this set of earrings really "spoke" to me because the shape reminded me of Taiwan (where my family is from) because the shape resonated with the shape of the island!
What do you think of the outfits from the second half of New York Fashion Week? Let me know by leaving a comment below!
Thank you for reading.
Love,
Tricia Chen
Tricia Chen is co-founder of Key To Radiance. She loves having fresh flowers in her apartment, putting on face masks, savoring cupcakes and a daily cup of grande almond latte. She works in PR and Marketing, and is currently based in New York.
Skin Type: Combination skin with an oily T-zone area (forehead and nose). Changes in climate, diet and/or lack of sleep irritates skin and causes inflammation, which then leads to large pores. High moisture level required on dry cheeks.